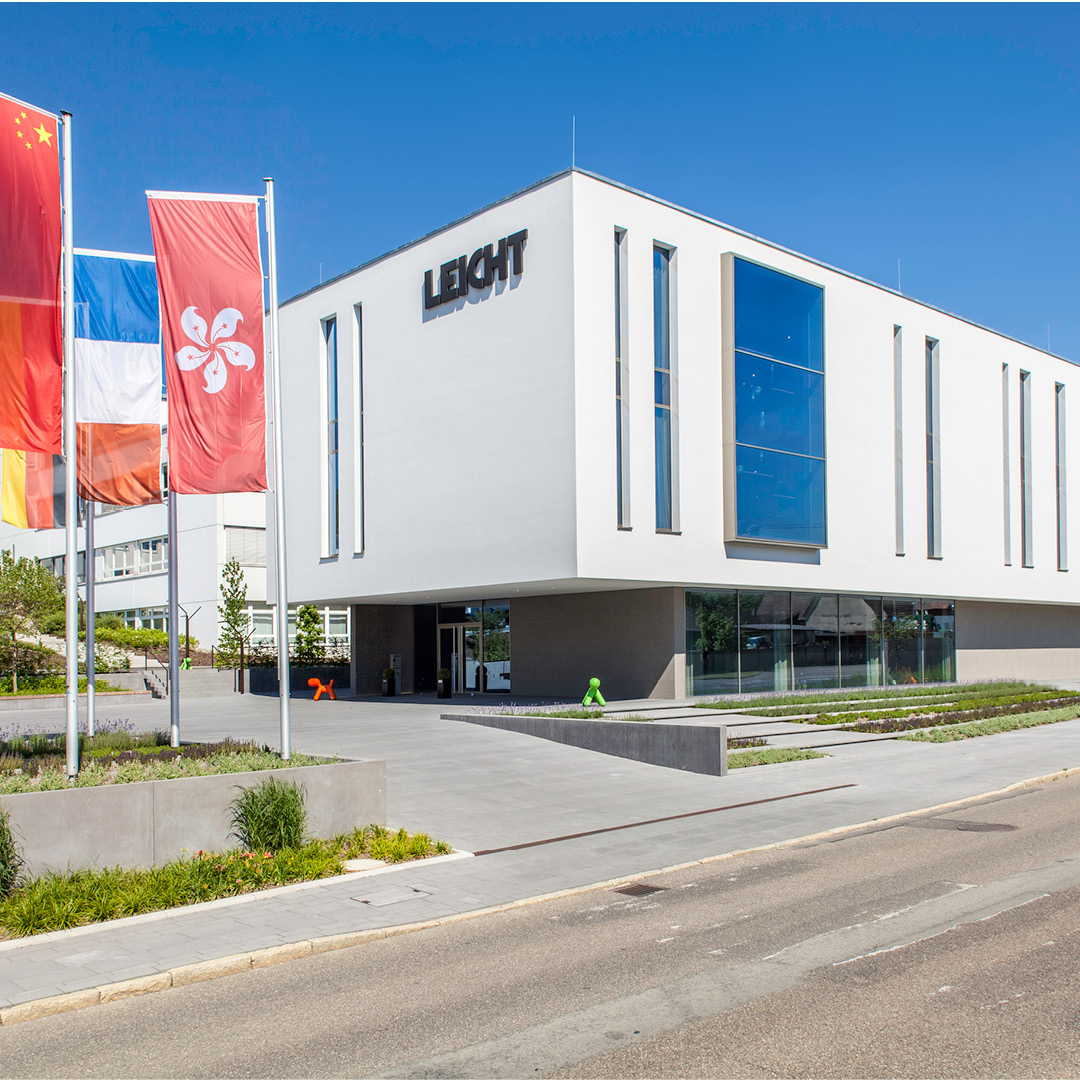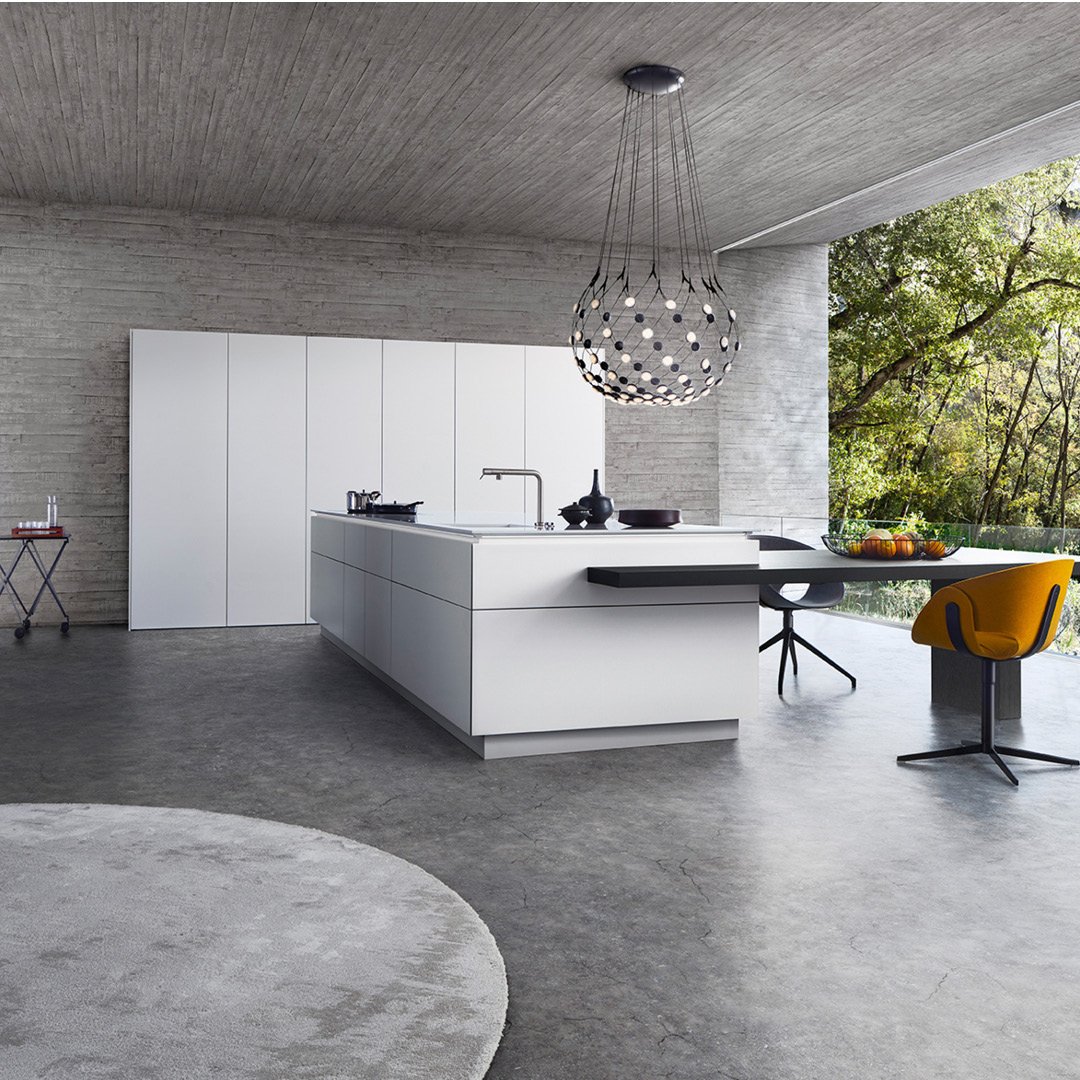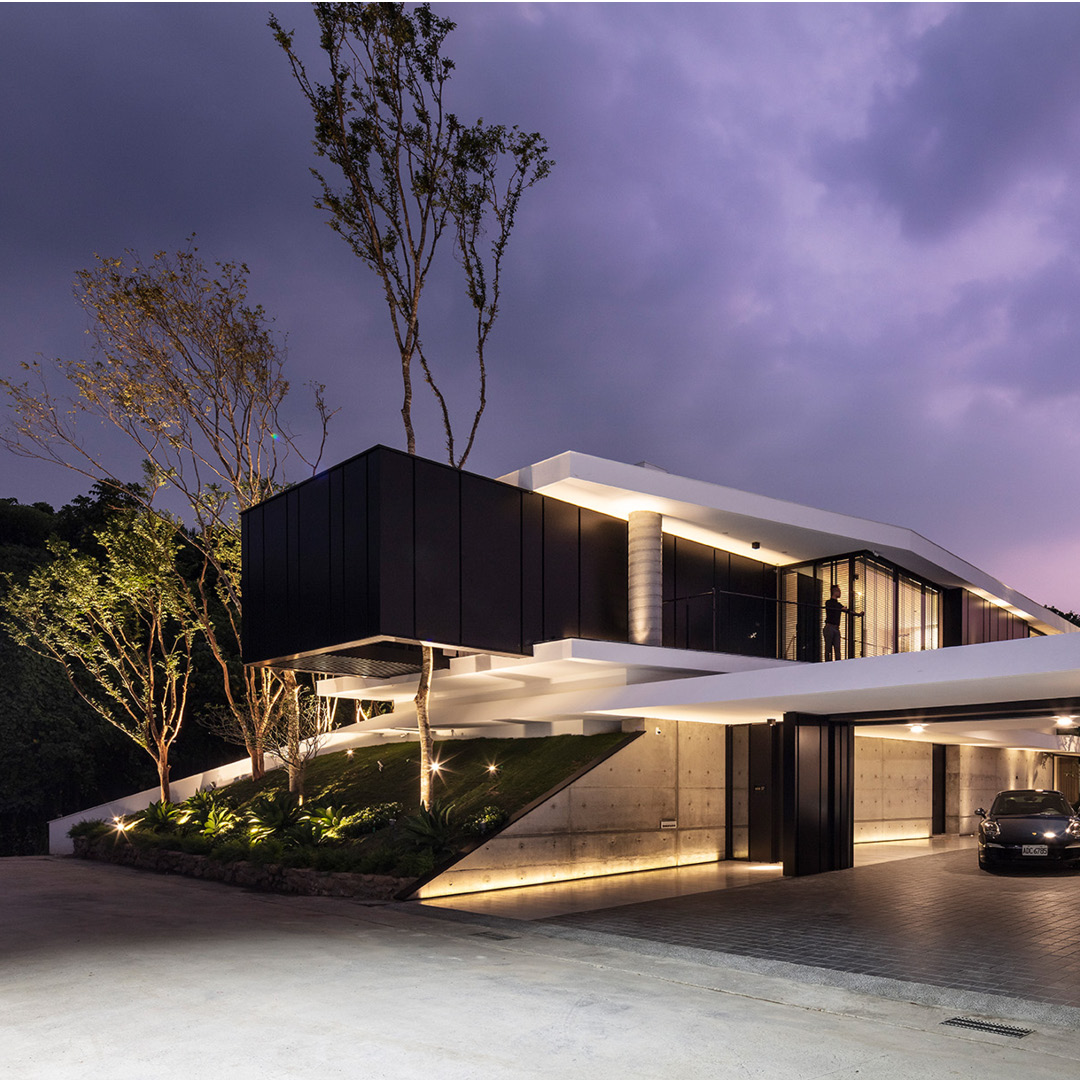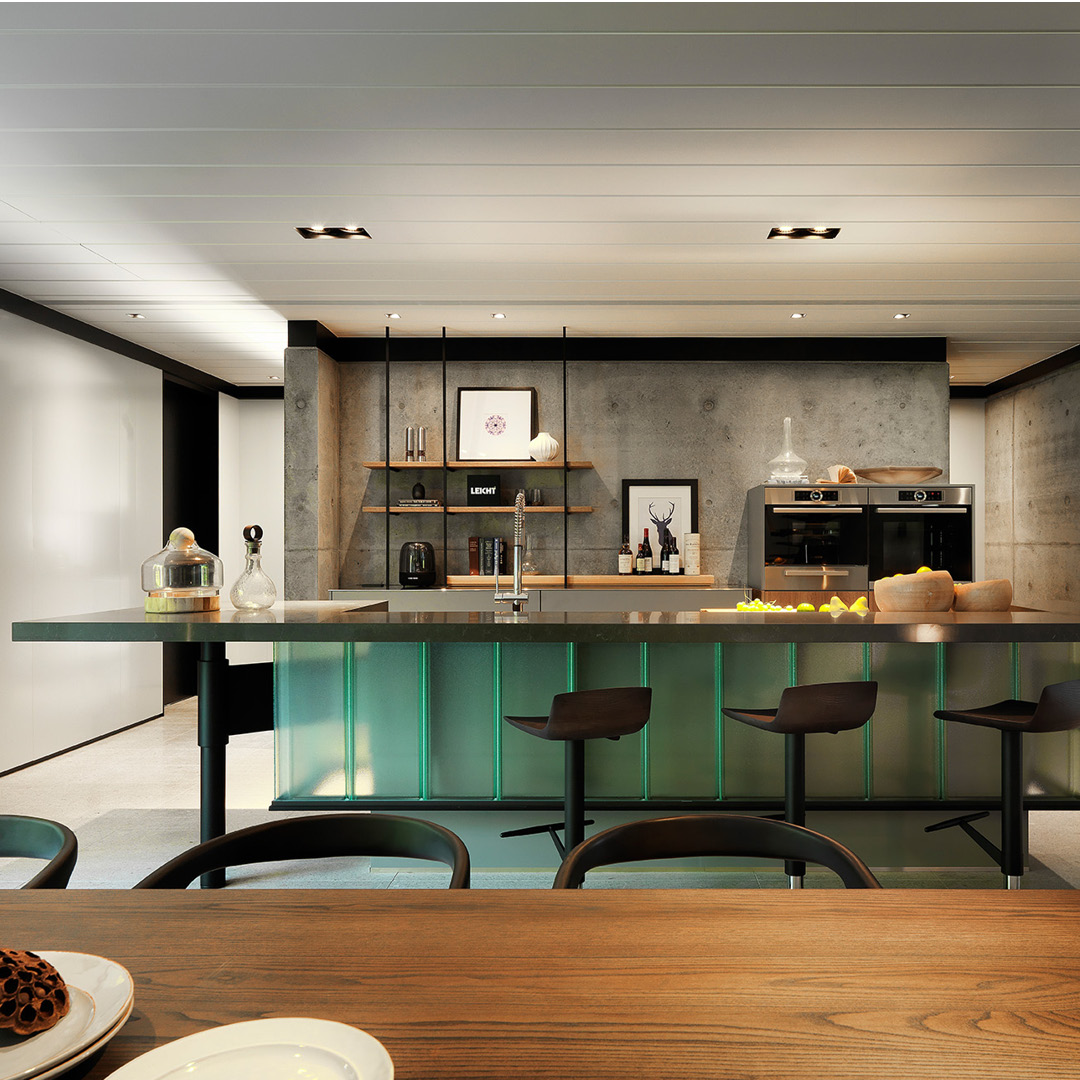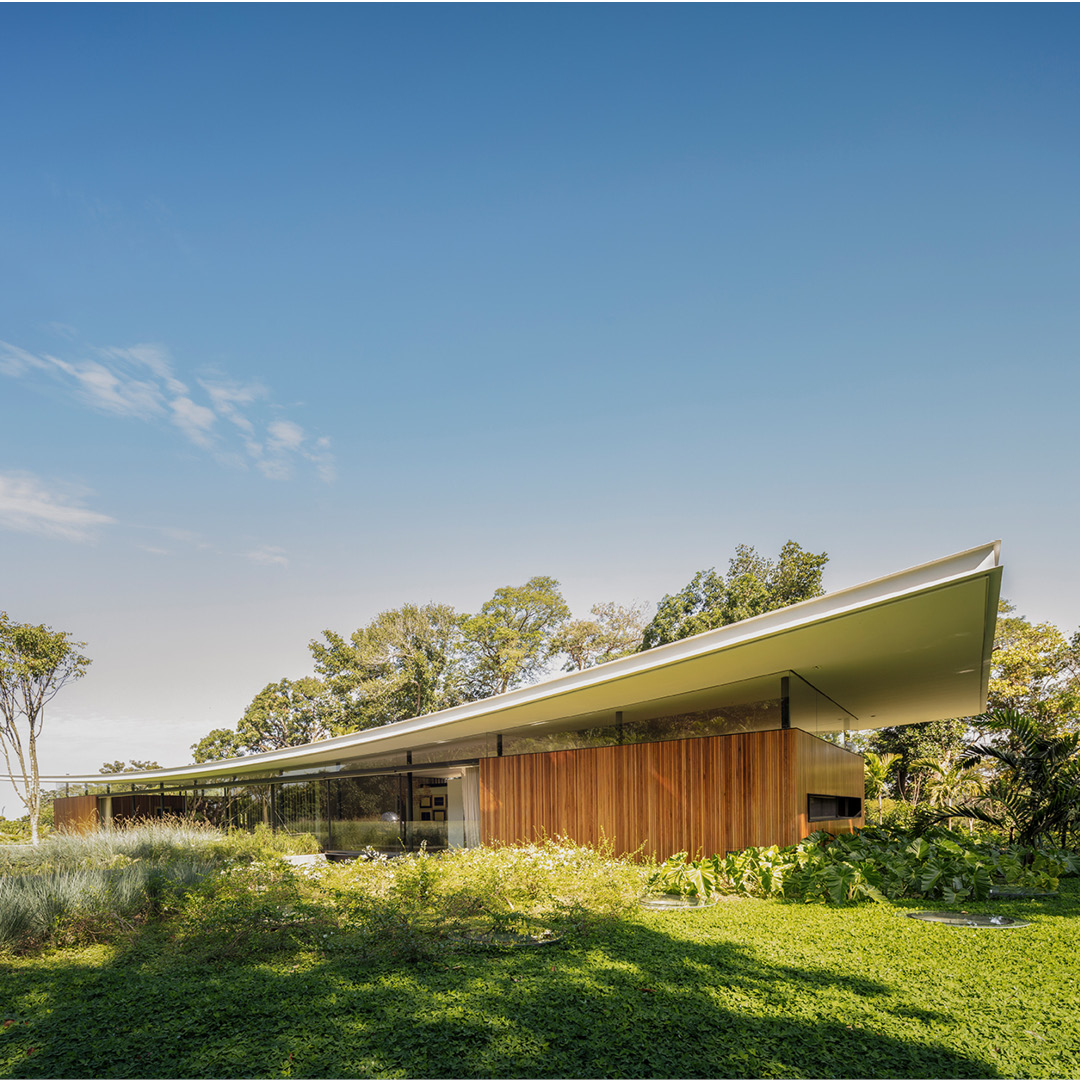 Success thanks to a clear, architectural vision: LEICHT is one of the top 10 German kitchen manufacturers and cuts a convincing figure worldwide with the planning of holistic room concepts as well as comprehensive interior design expertise. Founded in 1928 by the brothers Alois and Josef Leicht as a carpenter's workshop, the architectural brand offers all kinds of individualisation options thanks to maximum product variety and vertical range of manufacture – today in the context of an ultra-modern industrial enterprise which is playing a leading role in shaping the modern kitchen architecture of the 21st century.
LEICHT Küchen AG
Gmünder Strasse 70
73550 Waldstetten
Germany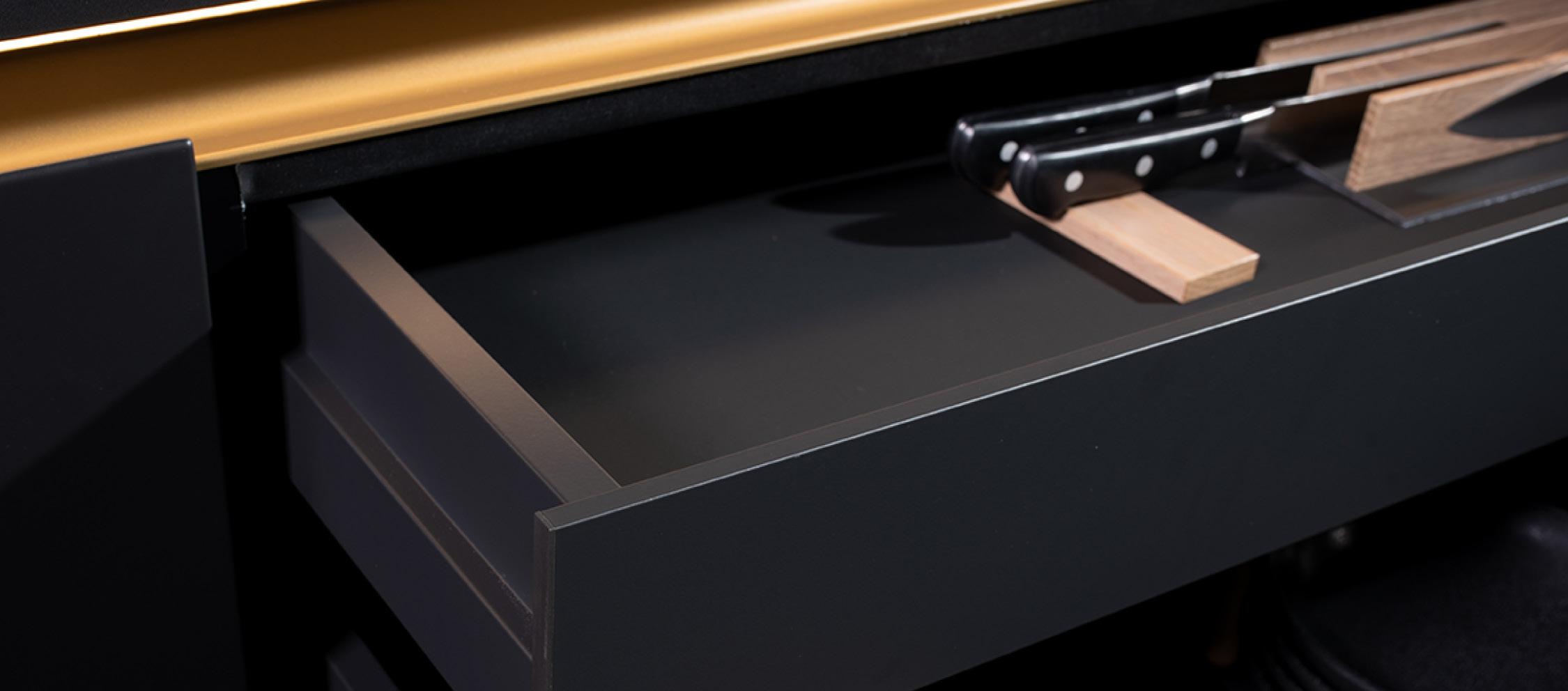 The defining characteristics of the new carcase concept, compelling in its detail, are puristic and sensual at the same time. LEICHT thus offers a colour-homogeneous look both inside and out – because the desire for kitchen designs in dark, emotionally luxurious nuances is increasing.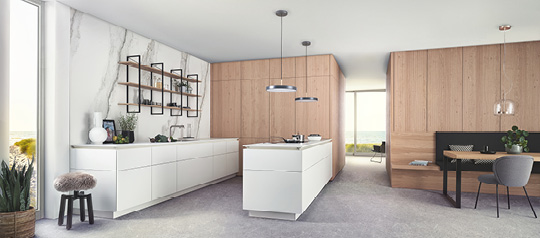 The new program BOSSA in oak
It is just one small step from the representative kitchen into the walk-in room offering storage space that can be used in a number of different ways and which can be equipped individually – from shelving through to spacious niches for drinks and a washing machine.
FIND OUT MORE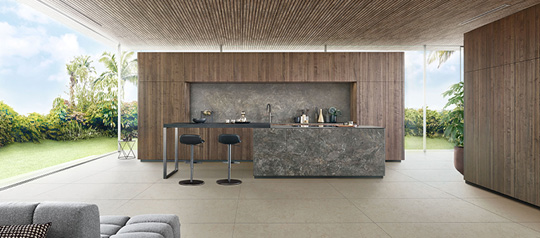 BOSSA walnut: Pure elegance in the tradition of master carpenters
With an impressive size and in combination with high-quality materials such as exquisite real wood and dark ceramics, this planning scenario sets new standards and attracts attention. The complete cladding of the handle-less kitchen run and the adjoining units with the new BOSSA programme in walnut is an architectural statement that makes no compromises in terms of function or aesthetics.
FIND OUT MORE
The new carcase from LEICHT
Poised, cubic, emotional – these are the characteristics of the new carcase by LEICHT. With a carcase height of 86 cm and a plinth height of 7 cm, this unit concept demonstrates an architecturally clear and reduced style. The interior, entirely in the new carbon grey colour scheme, conveys value, quality and emotion – whether in the classic kitchen or in the adjoining living and dining area.