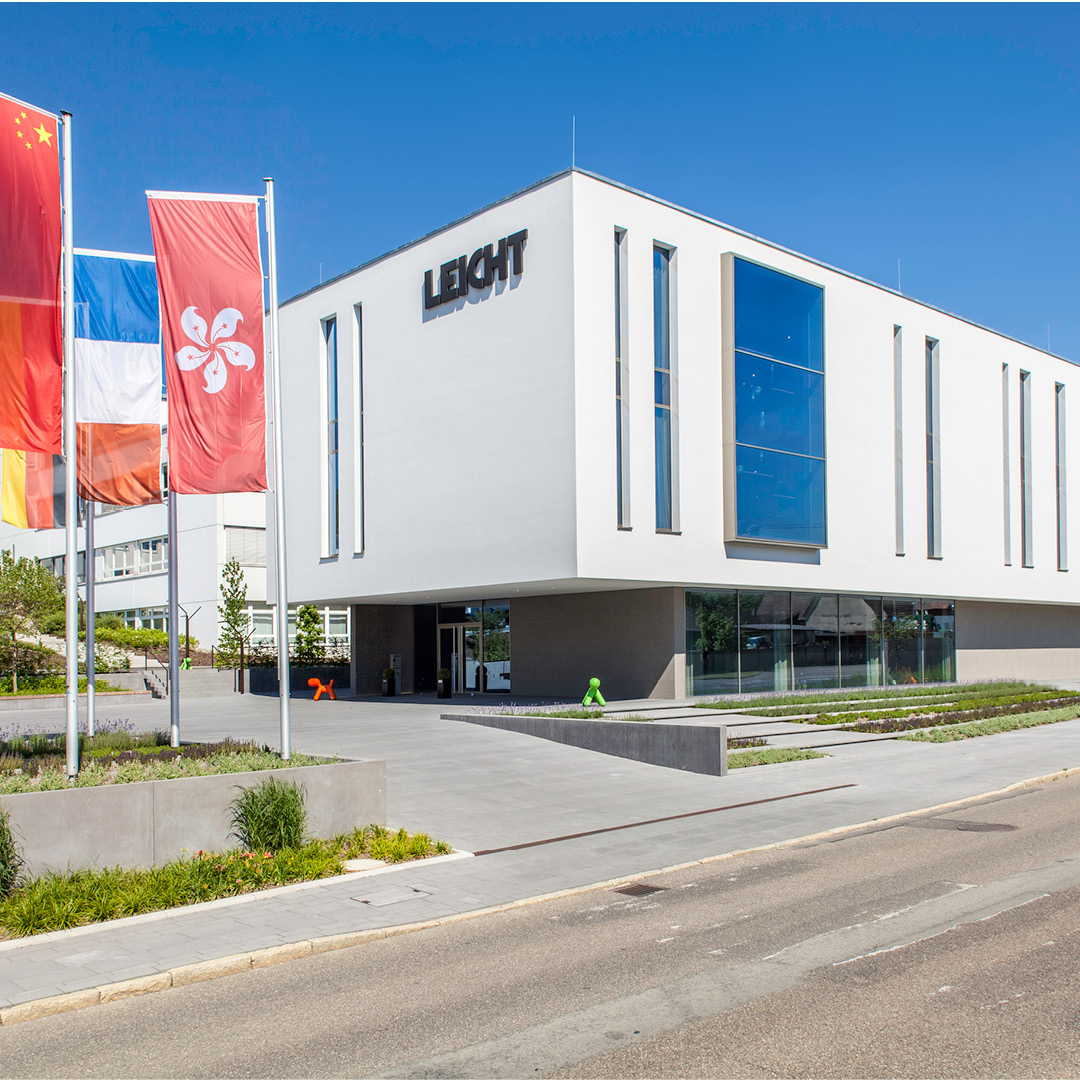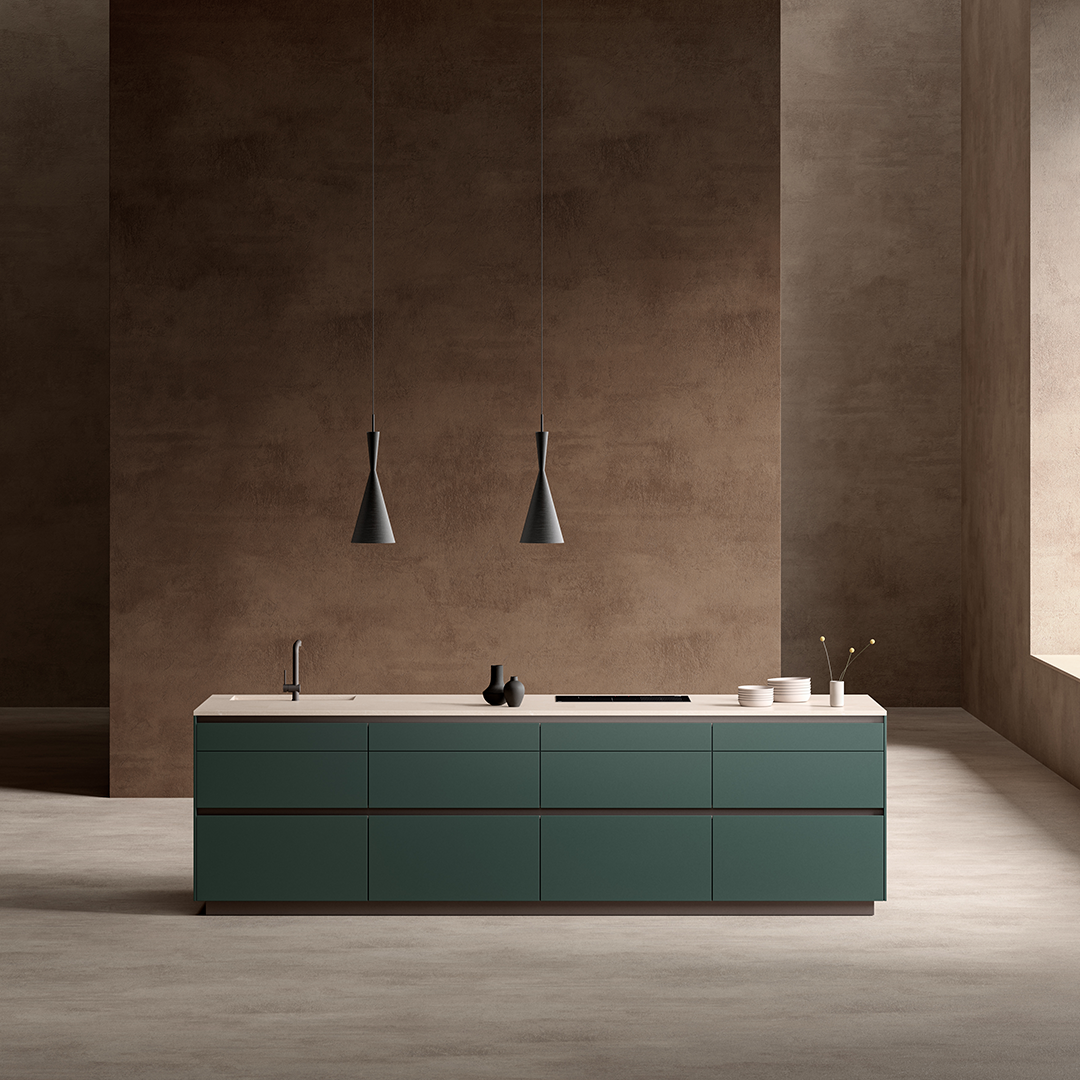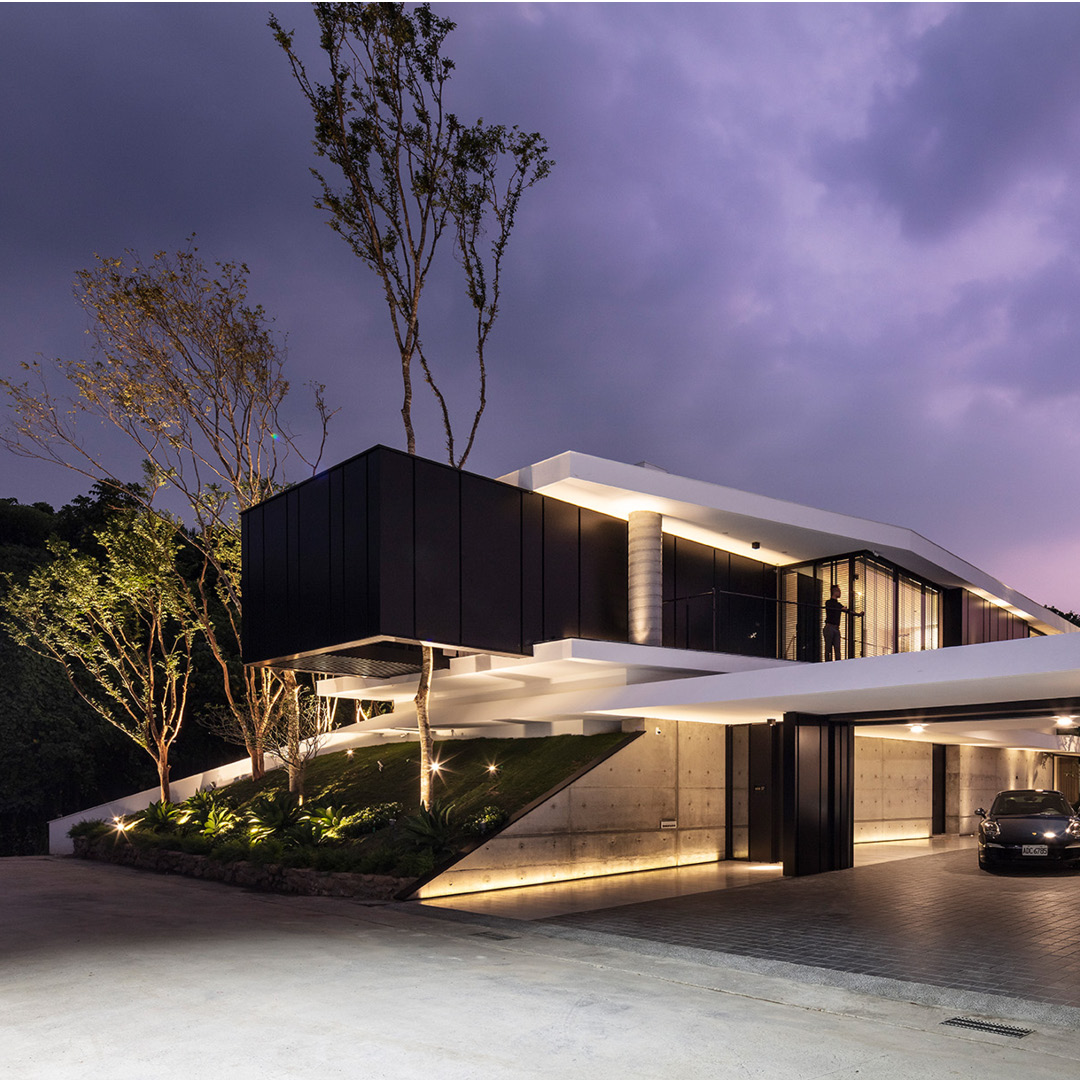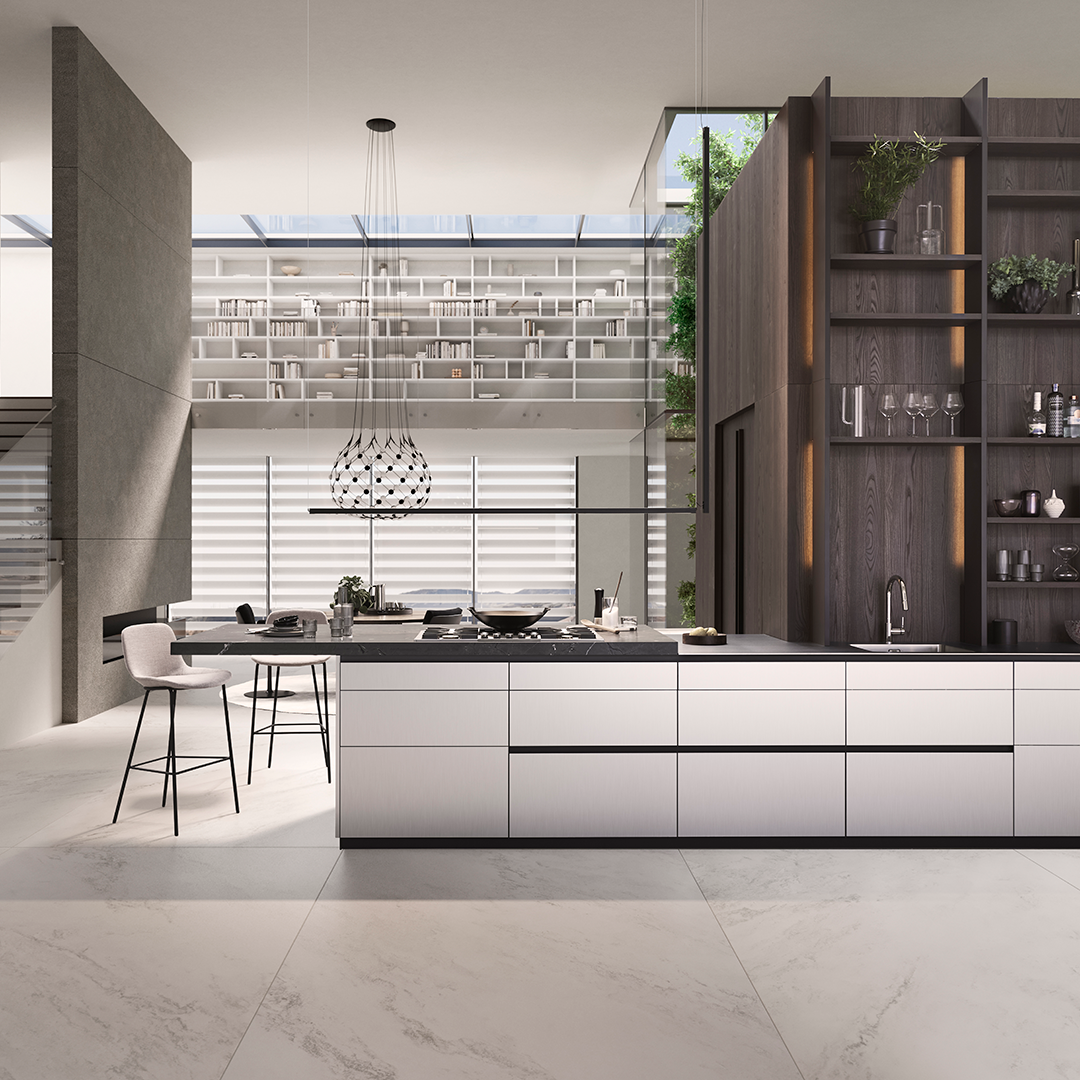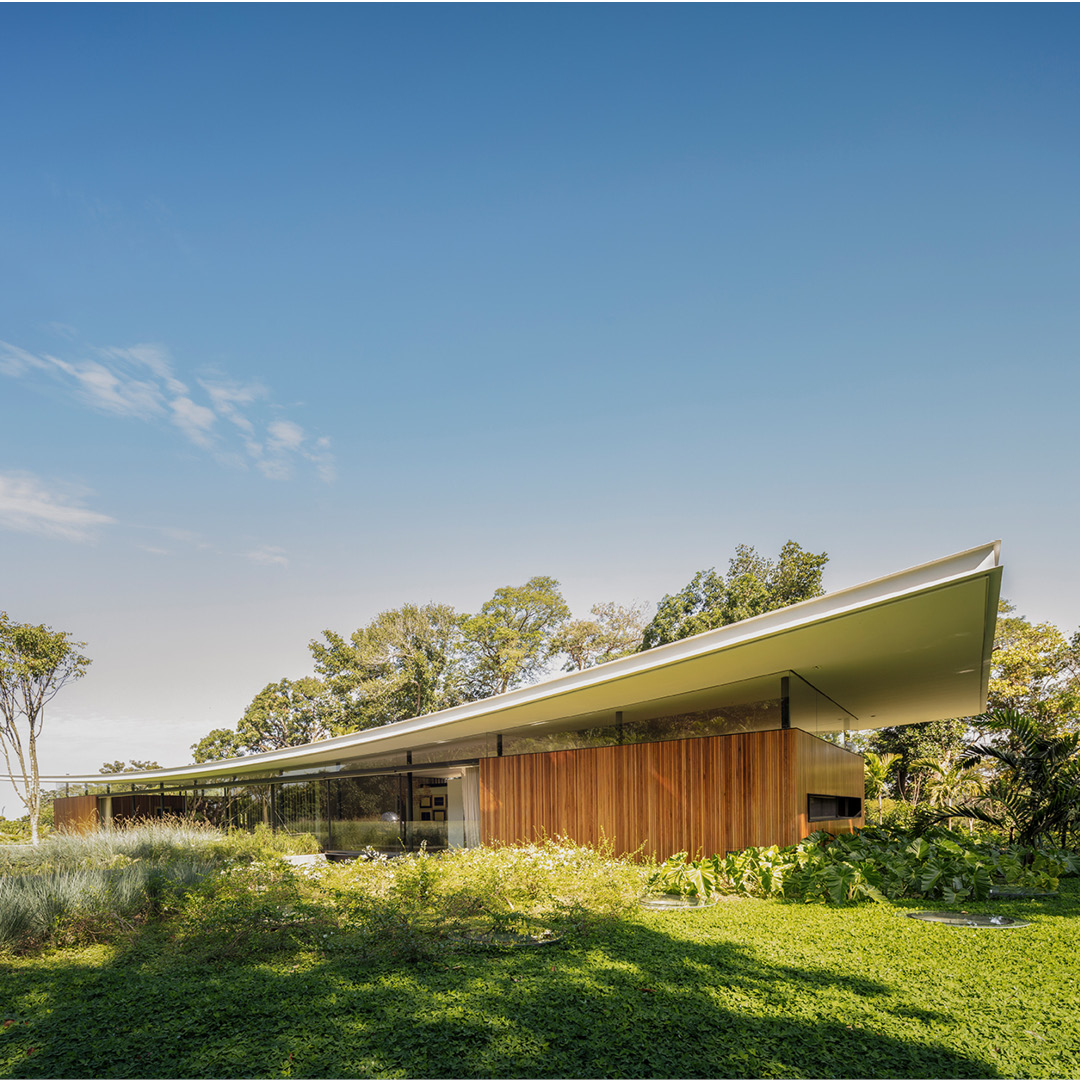 Success thanks to a clear, architectural vision: LEICHT is one of the top 10 German kitchen manufacturers and cuts a convincing figure worldwide with the planning of holistic room concepts as well as comprehensive interior design expertise. Founded in 1928 by the brothers Alois and Josef Leicht as a carpenter's workshop, the architectural brand offers all kinds of individualisation options thanks to maximum product variety and vertical range of manufacture – today in the context of an ultra-modern industrial enterprise which is playing a leading role in shaping the modern kitchen architecture of the 21st century.
LEICHT Küchen AG
Gmünder Strasse 70
73550 Waldstetten
Germany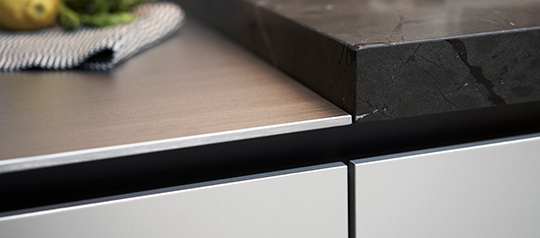 With a material thickness of 12 mm, Contino Ξ12 helps create an extremely delicate kitchen architecture and lends a handle-less kitchen a very clean and attractive aesthetic.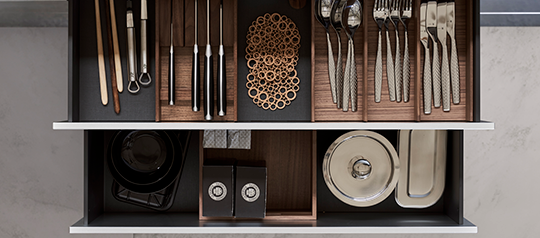 The reduced material thickness of the front is consistently continued in the pullout system. The delicate appeal of the metal sides, just 8 mm thick, is supported by the dark shade of the pullout system as well as the unit.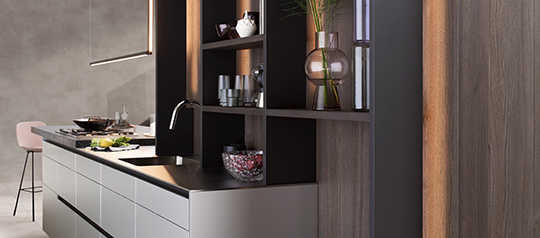 The new Iconic Shelving System
The vertical shelf sides of the open shelving system ICONIC stand at a minimum
distance of 5 cm from the wall. An LED strip light runs along the back of this panel opening, creating a three-dimensional effect through indirect light.
WELCOME TO THE NEXT LEVEL – LEICHT Plant 2
Flexible, digital, efficient and sustainable: Plant 2 embodies the future of production at LEICHT and sets new standards for kitchen production.
LEICHT kitchens ultra-modern and CO2-neutral
Our vision? The end of the standard kitchen. This means: unlimited architectural planning freedom. At LEICHT, we offer kitchens for the room. Kitchens that combine both their classic functions and their aesthetic appeal as high-quality