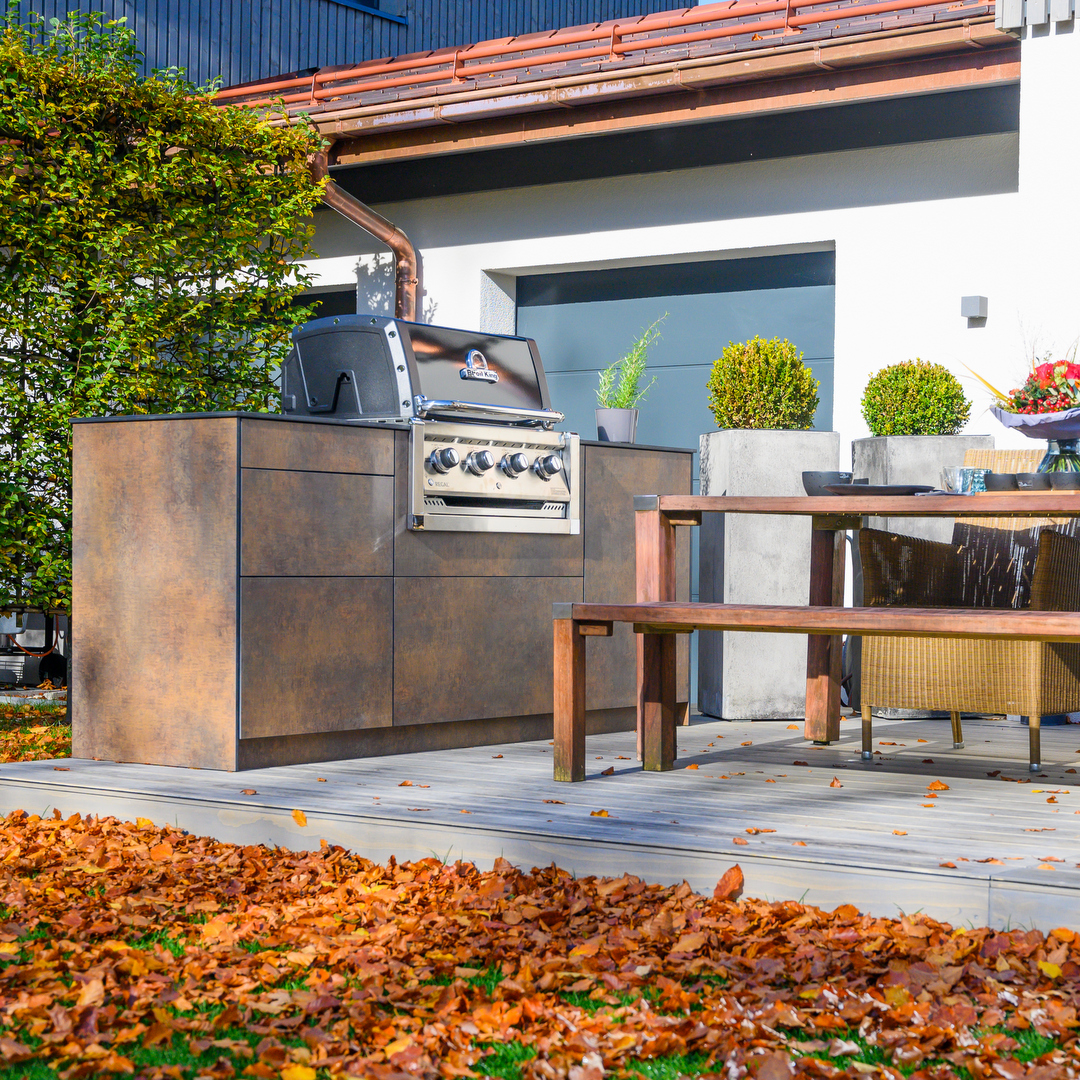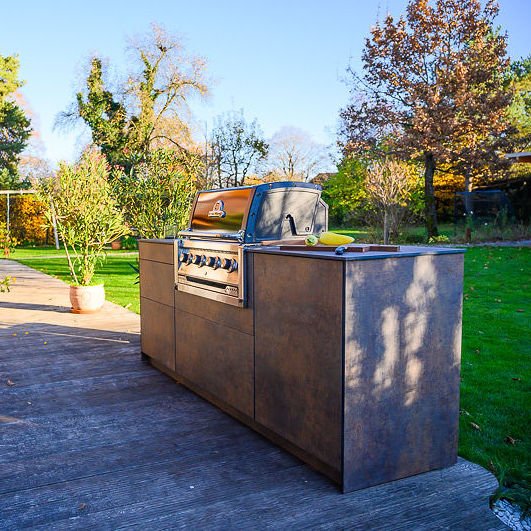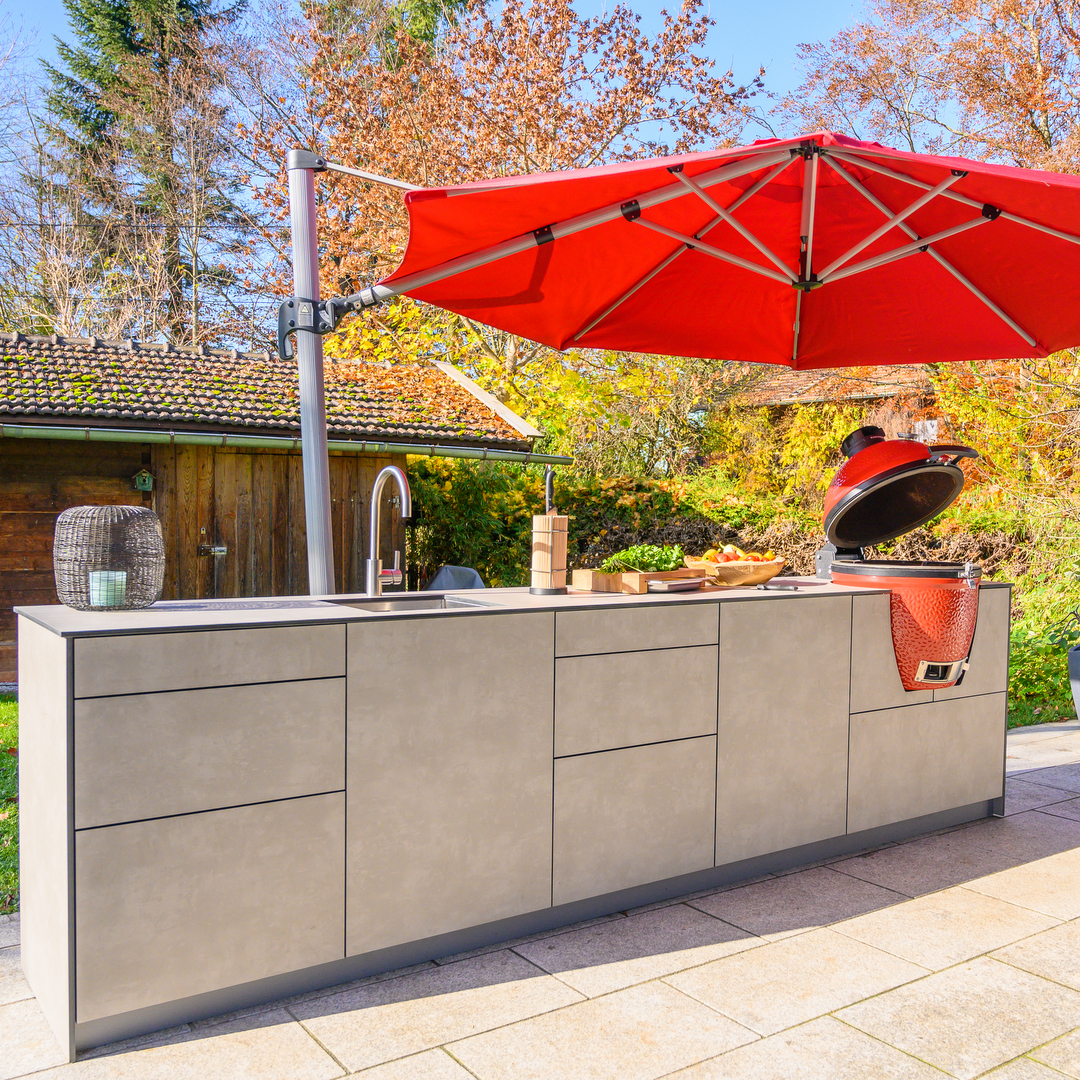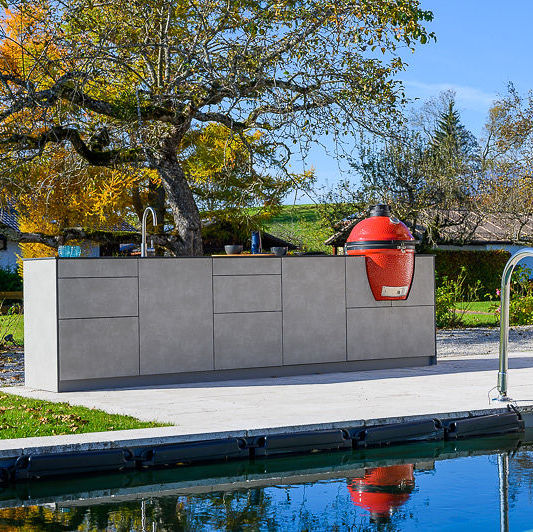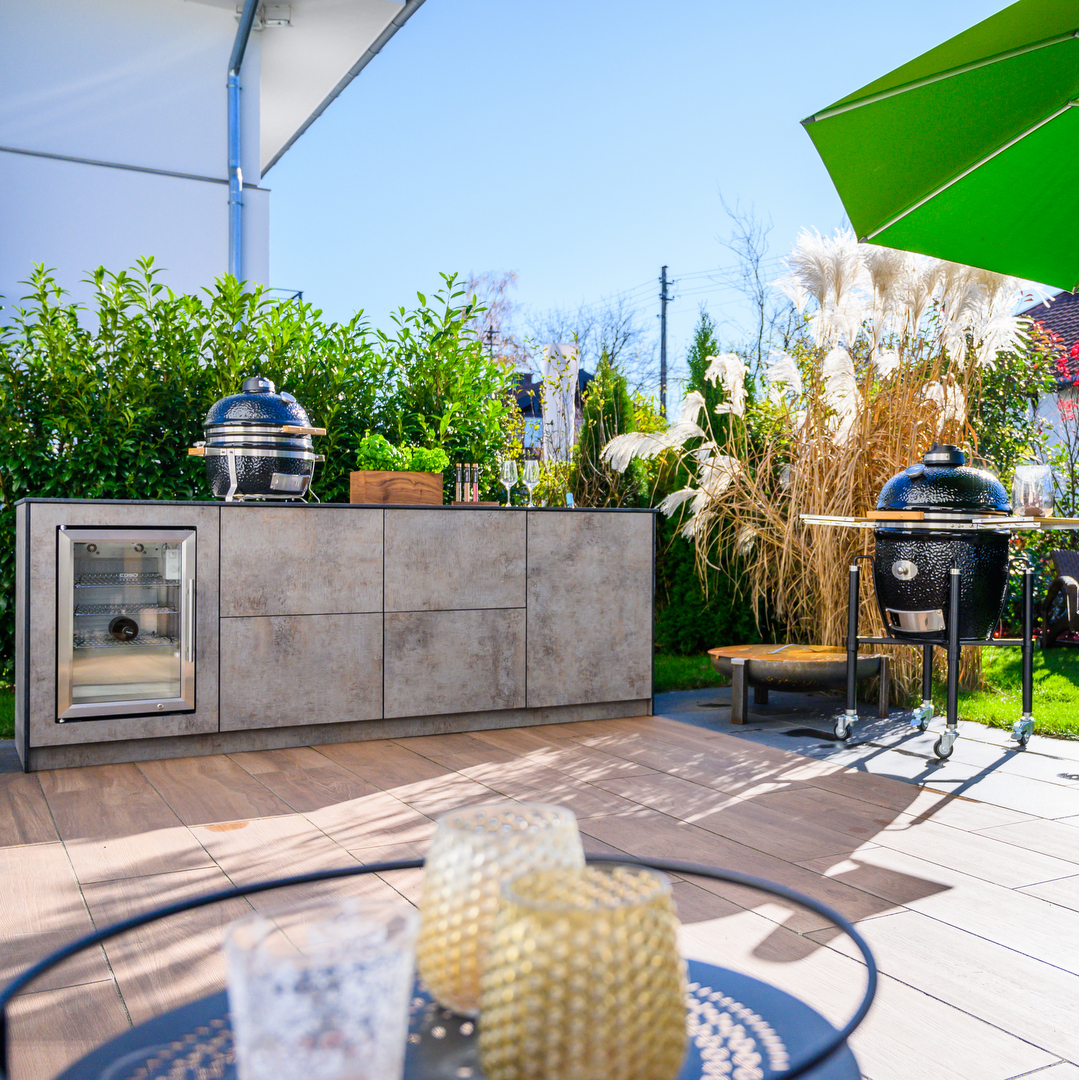 We are on fire for quality. OUT4KITCHEN outdoor kitchens are manufactured in our factory in Wolfratshausen and tailored precisely to your needs. The well thought-out details and versatile design options, together with the high-quality components, ensure that you and your customers will enjoy your outdoor kitchen for many years to come.
No matter what the weather. With Form. Function. Free space.
we bring outdoor kitchens to the point.
OUT4KITCHEN by mayr+mayr GmbH
Hans-Urmiller-Ring 55b
82515 Wolfratshausen
Germany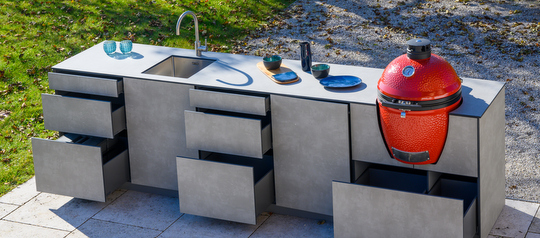 Storage concepts that have it all.
Enough space for the gas bottle or coal box as well as cooking utensils, etc.? Our OUT4KITCHEN are designed to give you storage space where you need it.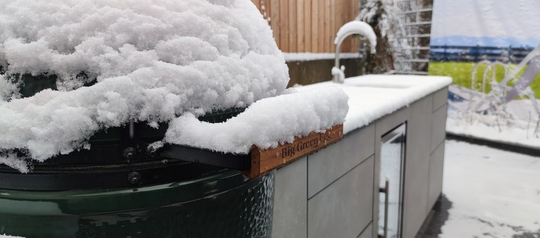 Durable quality meets modern design.
Absolute resistance Anti fingerprint surface High UV resistance Deep matt appearance Weatherproof for the whole year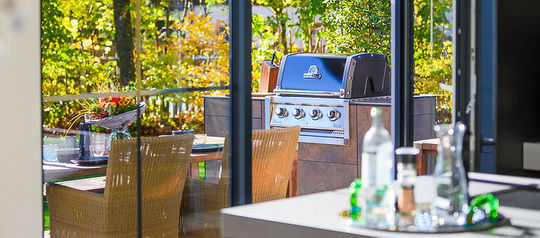 We have been developing and planning kitchens for decades. With our OUT4KITCHEN, we have now gone outside ourselves for you and offer perfectly formed and durable outdoor kitchens with style.